UCC is a social justice driven community center that has been serving the East New York neighborhood of Brooklyn for over 60 years. Our mission is to work together with residents of all ages and cultures to address our community's challenges, celebrate its strengths, and provide services that improve lives.
Our current programs include: the Morris L. Eisenstein (MLE) Learning Center for 110 pre-school children; services for immigrants which include immigration assistance, English classes, and civics/ citizenship preparation classes; Protecting the East, a project that conducts women's sexual and reproductive health workshops, community-wide condom distribution and HIV/STDS prevention education and outreach; East New York Farms!, an urban agriculture project that includes a youth internship program and the largest youth-run farmers market in the country.
In addition, UCC promotes activities for adults and children throughout the year.
UCC is a member of United Neighborhood Houses of New York and the Federation of Protestant Welfare Agencies.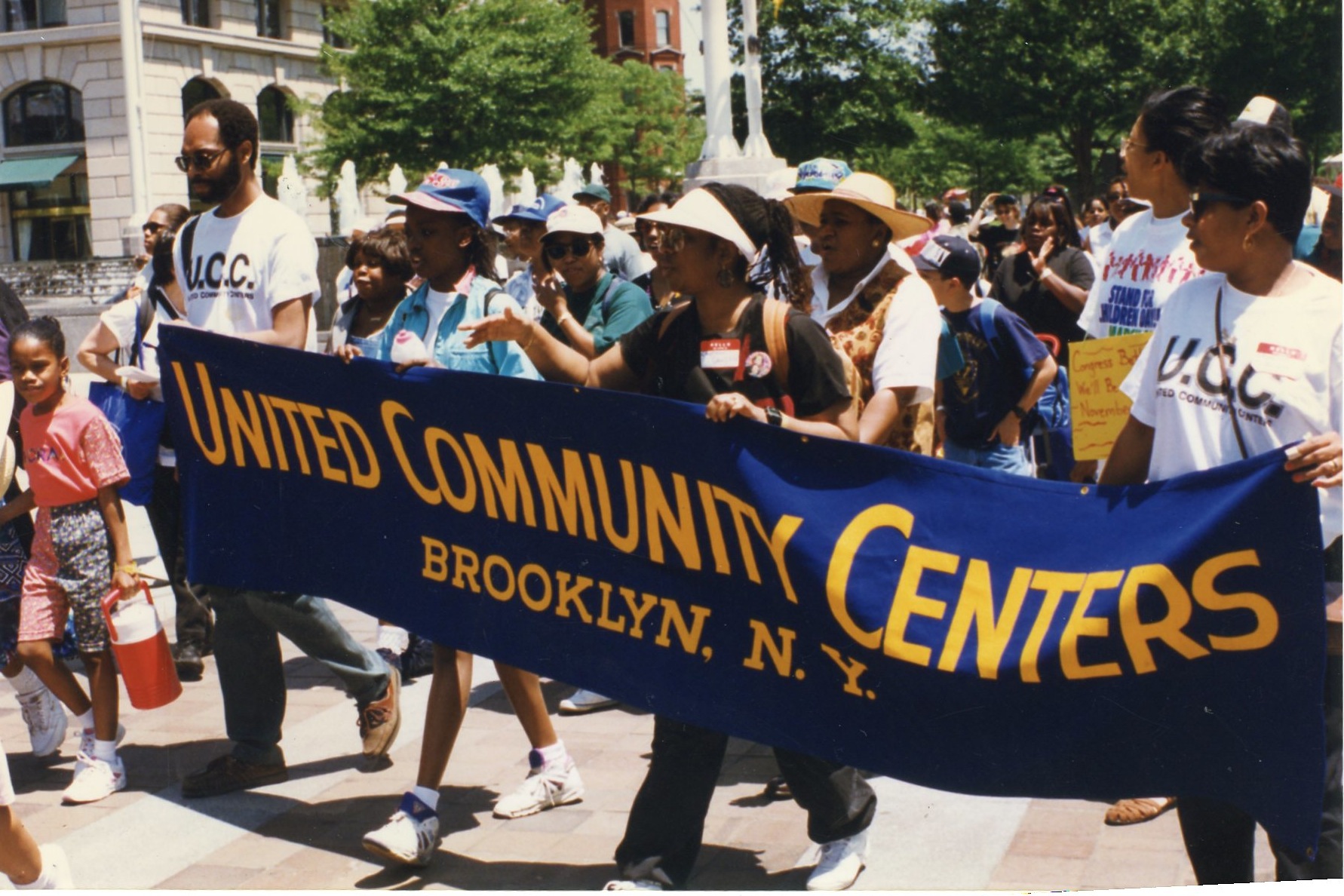 A hands-on service provider for a community in need.
For almost 60 years, the United Community Centers (UCC) has been a front-line service provider and organizer in East New York, one of Brooklyn's most hard-pressed low income communities. UCC was founded in 1954, and incorporated in 1959, by tenants, mostly women, in two New York City Housing Authority (NYCHA) buildings, who were looking for integrated, quality educational and social programs for their children. UCC was the first tenant-run community center in a NYCHA building. What began as a small organization in a housing project has evolved over the last 60 years into a multi-service center that has continually responded to the needs of and changes in the community.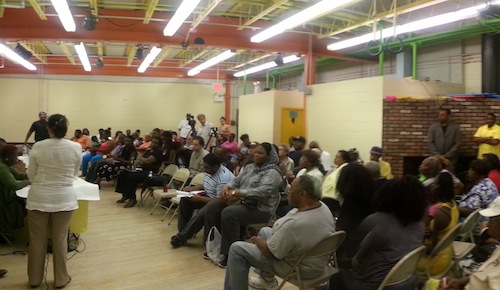 Since in its creation, UCC has been organizing residents and families to get involved in community, city, state, and nation-wide issues, fought successfully for the creation of publicly funded day care centers in the community, and operated Camp Hurley for low-income at risk youth. When the New Lots branch of the Brooklyn Public Library was threatened with closing because of violence, UCC organized marches and rallies to save it. Local livery cab drivers were on strike against excessive charges by the taxi base owners, UCC helped them form their own cooperative. We then recruited the drivers to distribute condoms from their cabs in our effort to curtail the spread of the HIV virus in East New York and adjacent neighborhoods. We lead the fight for the creation of a farmer's market and youth involvement in community agriculture. We organize youth and adults to Washington to fight for gun control and to Albany to oppose budget cuts in public education and health services.