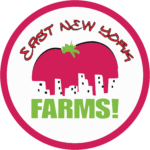 The mission of the East New York Farms Project is to organize youth and adults to address food justice in our community by promoting local sustainable agriculture and community-led economic development.  East New York Farms! is a project of the United Community Centers in partnership with local residents.
We have been working with youth, gardeners, farmers, and entrepreneurs to build a more just and sustainable community since 1998.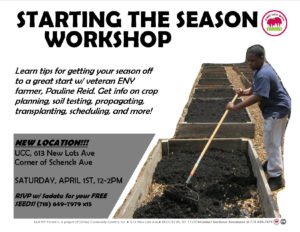 Learn tips for getting your season off to a great start w/ veteran ENY Community Farmer Pauline Reid. Get info on crop planning, soil testing, propagating, transplanting, scheduling, and more! RSVP with Sadatu at (718) 649-7979 x15 or email [email protected] for your FREE SEEDS!
Read More
East New York Farms!
United Community Centers
613 New Lots Avenue
Brooklyn, NY 11207
(718) 649-7979