For over 60 years, residents of the East New York neighborhood of Brooklyn, have worked together to address community challenges, celebrate its strengths and provide services that improve lives through the United Community Centers, a multi-service intergenerational community-based organization.
EAST NEW YORK FARMS!
Organizing youth and adults to address food justice in our community by promoting local sustainable agriculture and community-led economic development.
SERVICES FOR IMMIGRANTS
Free ESL classes, immigration assistance and civic/citizenship preparation interview classes
PROTECTING THE EAST
A community health project of United Community Centers with an emphasis on HIV prevention and sexual Health.
YOU CAN MAKE A DIFFERENCE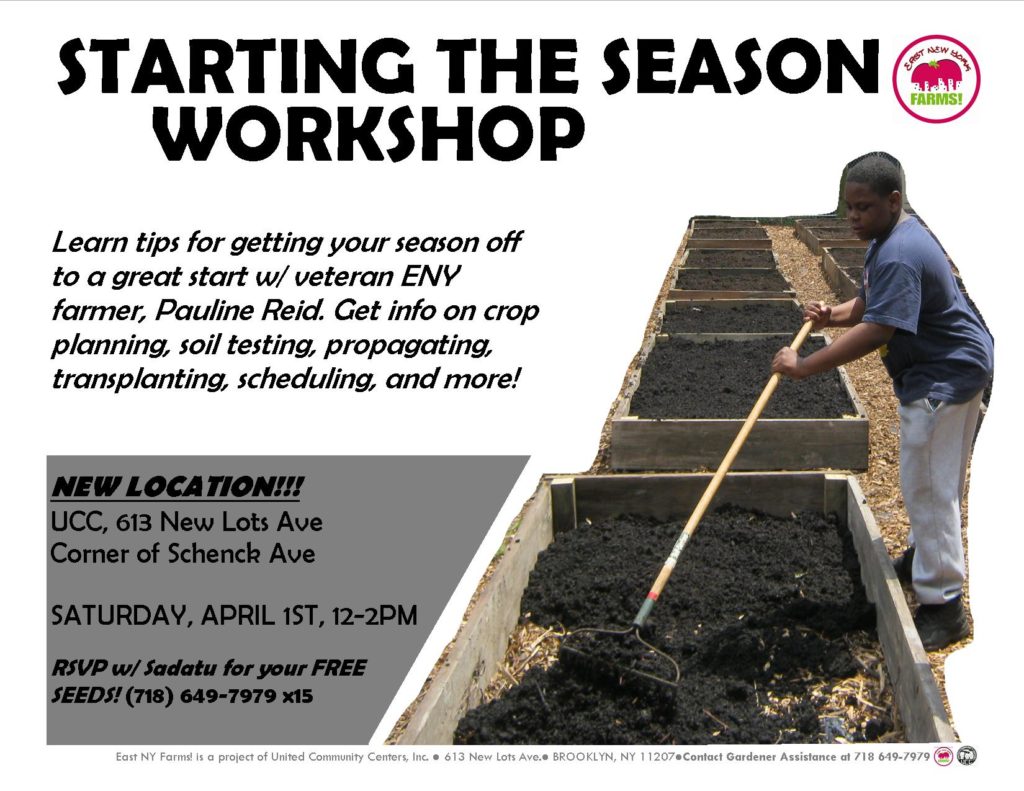 Learn tips for getting your season off to a great start w/ veteran ENY Community Farmer Pauline Reid. Get info on crop planning, soil testing, propagating, transplanting, scheduling, and more! RSVP with Sadatu at (718) 649-7979 x15 or email sadatu@eastnewyorkfarms.org for your FREE SEEDS!
Read More
UNITED COMMUNITY CENTERS
613 New Lots Avenue
Brooklyn, NY 11207
718.649.7979